Usource is excited to support the City of Mount Rainier with their commercial storefront beautification initiative which will spur economic vibrancy!
Community impact is near and dear to our hearts at Usource Construction, and it gives us immense pleasure to work on economic development initiatives that help improve businesses.
We were tasked with upgrading the facades of retail stores, businesses and a police station in the area and love that our clients are pleased with the results.
Here are a few before-and-after photos of our sustainable and high-quality upgrades, which include snazzy paint work, elegant carpentry, clean and functional signage and design, and more.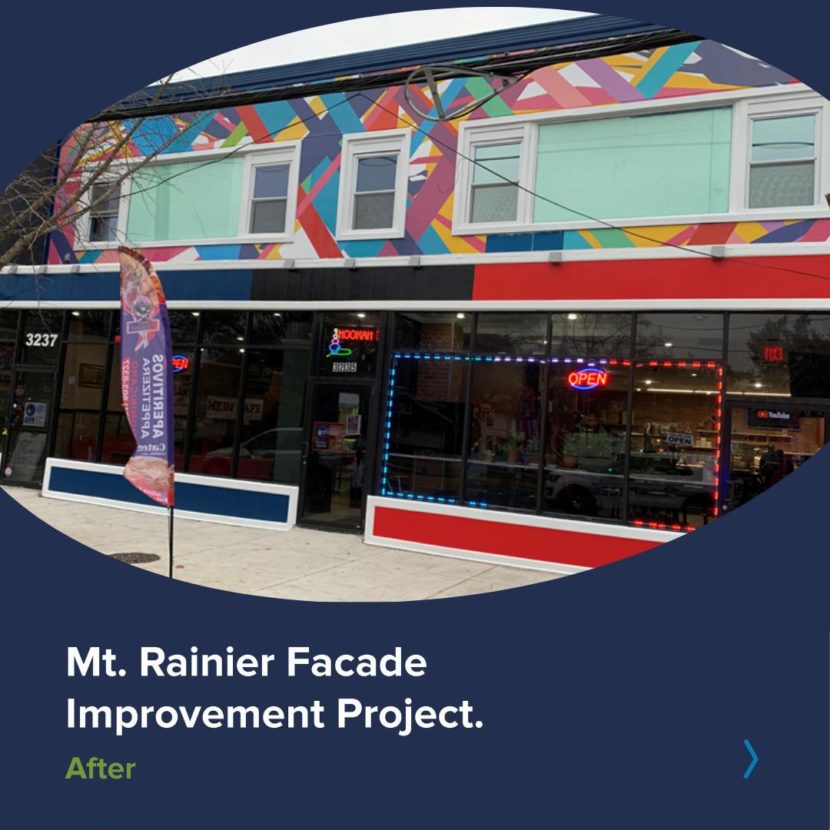 We're happy to announce the completion of another high-impact project in Mt. Rainier, MD.
Why it matters…
Adding minor touches to storefronts can lead to big benefits.
First impressions are important!
Customers patronize a building that looks funky, or classy or even welcoming, aesthetic and branding improves visibility.The community benefits too, adding to a pleasant ambiance for residents and tourists.
Best foot forward in the virtual world.
Even if clients choose to Google a business before visiting it, they will be greeted with beautiful photos of the storefront, something to remember a business by and tickle their curiosity.
Higher real estate equity.
Businesses enjoy better returns on investment when they refurbish their exteriors, as well as interiors. Funding agencies, banks and other partners will be more willing to entertain businesses that look presentable and well maintained. Come visit Mt. Rainier, it's a welcoming community!