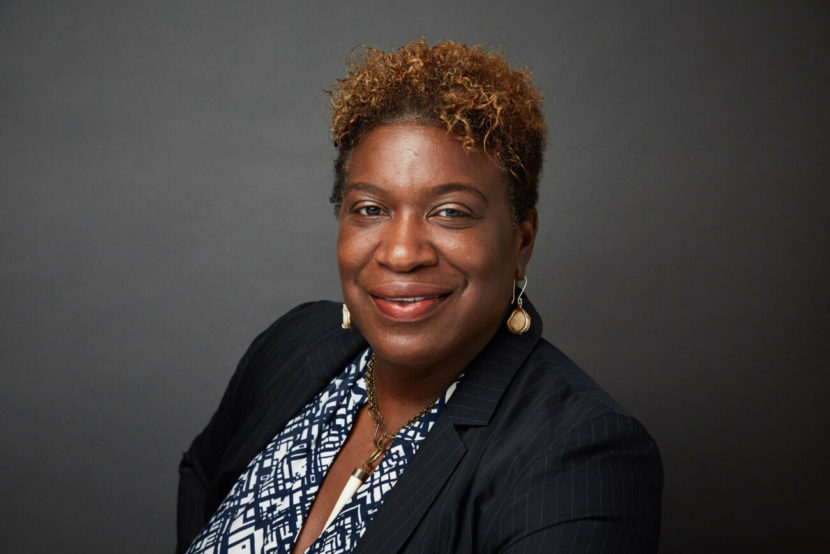 Growing up, Shirley Boubert-Rumble was inspired by her father who was a bricklayer. He instilled in her a passion for the built environment, which led her to pursue a bachelor's degree in architectural engineering and a master's degree in real estate development. While managing high-impact projects, she had the goal to one day create something of her own that would focus on broadening opportunities in disadvantaged communities. With Usource Construction, she did just that.
With over 25 years of experience in community development, Boubert-Rumble is the owner of Usource Construction–a mission-oriented, female and minority-owned, and CBE-certified construction company. Usource Construction operates with nearly 50 employees, promoting core values of transparency, integrity, and professionalism. The company prides itself on a people-first, full-service, and collaborative business model–providing its clients with real estate development consulting, project management, and design-build services.
As a small business, they've faced their fair share of challenges–from access to capital to establishing a strong workforce that fits their culture. They've taken these obstacles in stride and remain strong in their business and brand. Being a determined self-starter, Boubert-Rumble advises anyone considering starting their own business to "understand the unique aspects of the service you bring." She continues by stating: "Be committed to optimizing the process, never stop learning, and take the nos' as if they are yes's." This mindset has driven Boubert-Rumble and Usource Construction to continue providing value to their clients and the company as a whole, including supporting and investing in their employees.
Boubert-Rumble was inspired to join the DC Chamber of Commerce by the desire to make connections with like-minded people and their businesses. "We are committed to the task of building our brand," explained Boubert-Rumble, "and raising the bar to ensure the quality of our services from conception to completion of the project is professional and mission-oriented." She continued by adding, "The foundation that the DC Chamber of Commerce has built allows us to stand on it and benefit from it through real opportunities."